Get the SMART repair kit
you need
Whether you are looking to start a mobile or workshop service there will be a number of core components that will form the basis of the system we supply. Here we take a closer look at the different options available for each of these system components, allowing you to make an informed decision about what will suit you and your business best.
SMART repair spray booths
For mobile installations, a spray booth in the van will usually be used for alloy wheel refinishing and spraying small parts. Depending on the specific requirements of your business, we will design and build a custom spray booth to perfectly fit your van. This can be anything from a single alloy wheel spray booth to a fully enclosed spray room.
For workshop systems, our SMARTbooth and SMARTsukker paint spray booths are 'Plug & Go' spray booths that require little or no installation. Independently tested with patented features, they are an ideal option for spraying alloy wheels and other small components.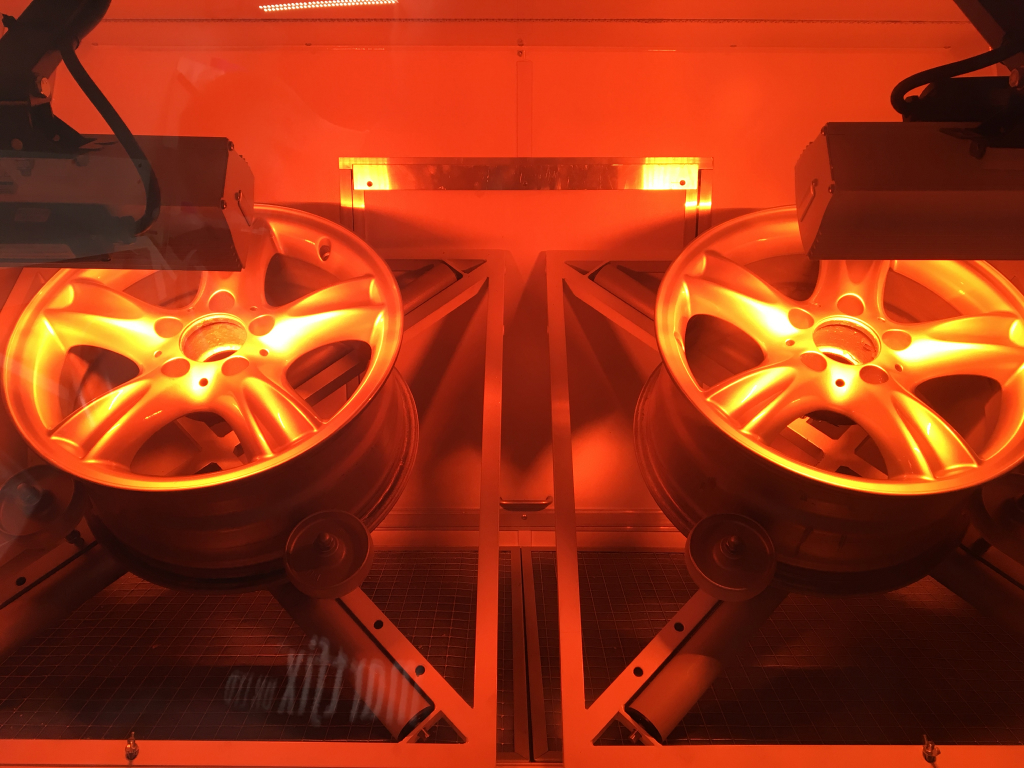 Tyre
machines
If you are going to be including alloy wheel repairs as part of your new service, we would strongly recommend some form of tyre machine to ensure a more professional finish can be achieved.

Using a tyre machine or compact bead breaker to push the tyre 'bead' away from the alloy rim allows for easier access to the damaged area and for the new coating to cover the complete face and rim. Time is also saved as a bag or wrap can be used to mask when the bead is broken. Here at SMARTFIX we can supply either powerful, full-size models or a compact upright version for when space is a premium.
Alloy wheel prep station
We know from experience that a SMART repair system needs to be comfortable and safe to use. So our workstations for carrying out the alloy wheel repair process are ergonomically designed to ensure that the technician can work in a comfortable upright position. They can be adjusted to accommodate different size wheels either with or without a tyre. If required, we can also supply the tooling and extraction systems to use in conjunction with the prep station.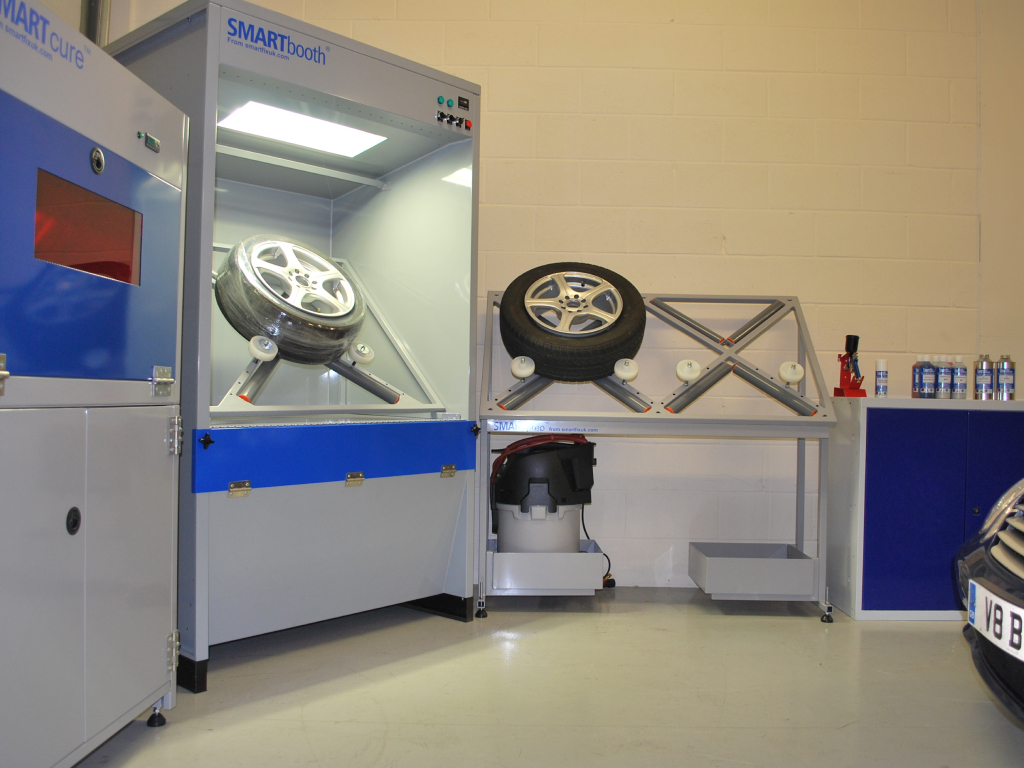 Storage
To enable us to provide a truly tailored installation in your van, the SMARTFIX in-house fabrication facility can design and manufacture bespoke storage solutions. Options include racking for paint mixing schemes, cupboards for hazardous chemicals, drawer units and shelving. Professionally fabricated from aluminium to reduce weight and powder coated for durability, our equipment is built to last.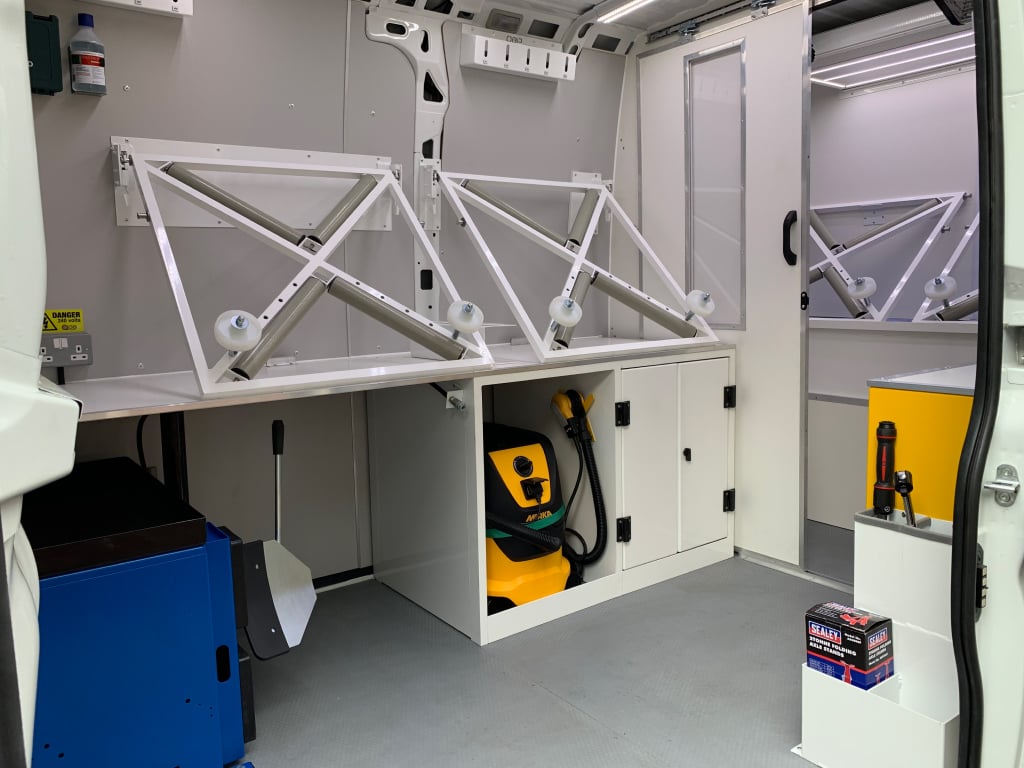 Your SMART repair system,
custom built for your needs
While it may seem as though there are numerous options that you will need to sort through, that is where SMARTFIX can do the work for you. Tell us what service you want to provide your customers, the size of your workshop space or van and we will tell you exactly what you need.

We can then provide a complete, tailored package for your business which can be tweaked as required to meet your specific preferences and budget.
Find out more and get started on your journey today