Innovative
Design
Using new technology and patented design features, developed on projects such as our SMARTbox and the innovative system for JaguarLandRover, the SMARTvan sets new standards in productivity and HSE compliance.
Designed for a long wheel base panel van, the SMARTvan features a large workspace with separate sprayroom and rear storage area.
Lightweight wall covering throughout and chemical resistant worktop surfaces help keep the interior clean. The complete facility is custom fabricated to fit exactly into the van shape and maximise the space available.
Large work
area
The layout ensures that the space available is fully utilised providing maximum productivity for the operator. The separate "zones" create the ideal environment to complete the alloy wheel repair process and additionally, the space also allows for two operators to work efficiently if required.
With an internal door between the work space and spray room, it is not necessary to carry the wheel outside the van during the process.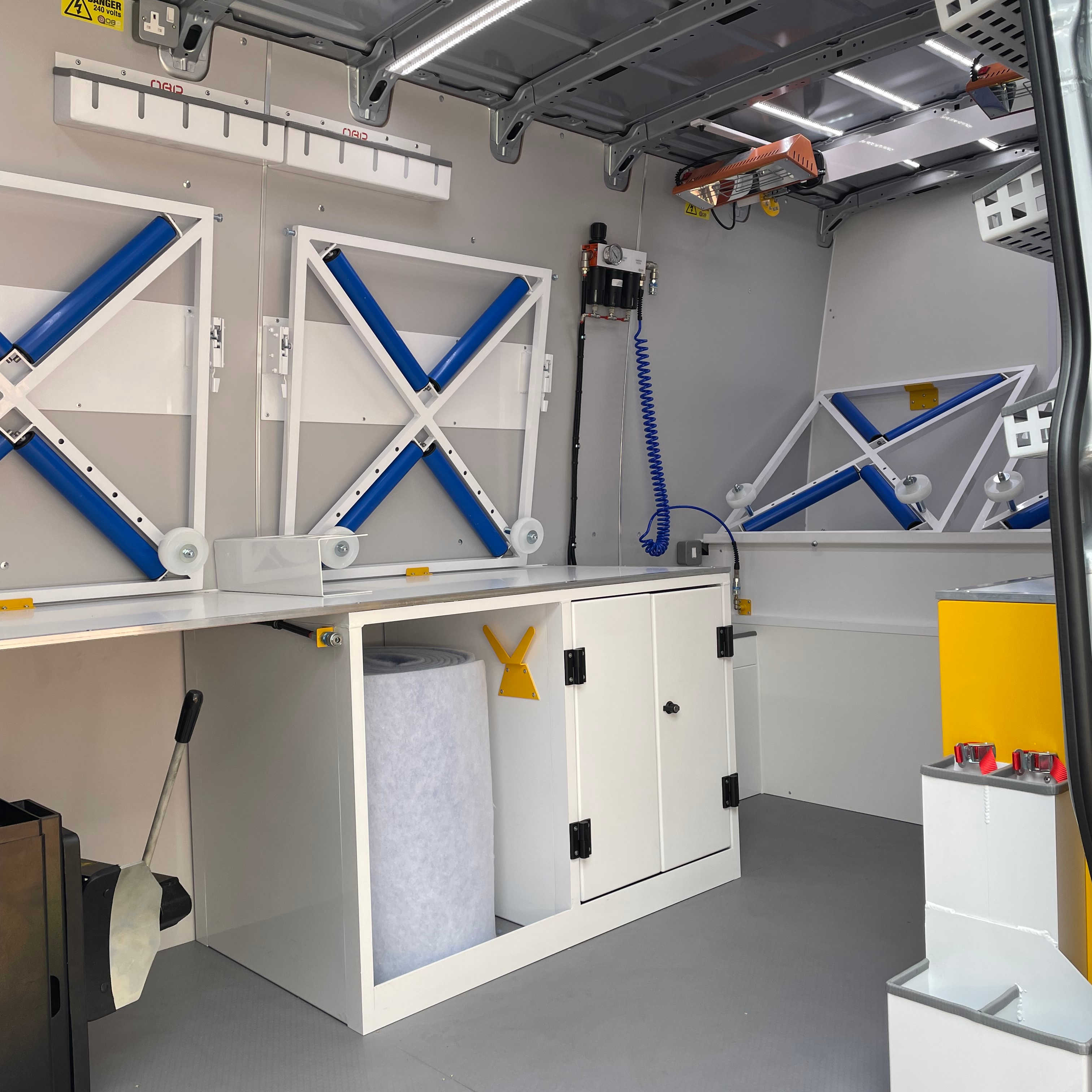 Plant and
machinery
The rear section of the SMARTvan houses the hardware and controls that run the equipment and also storage for trolley jacks and other tooling.

An optional generator can also be installed for remote power where access to mains is restricted.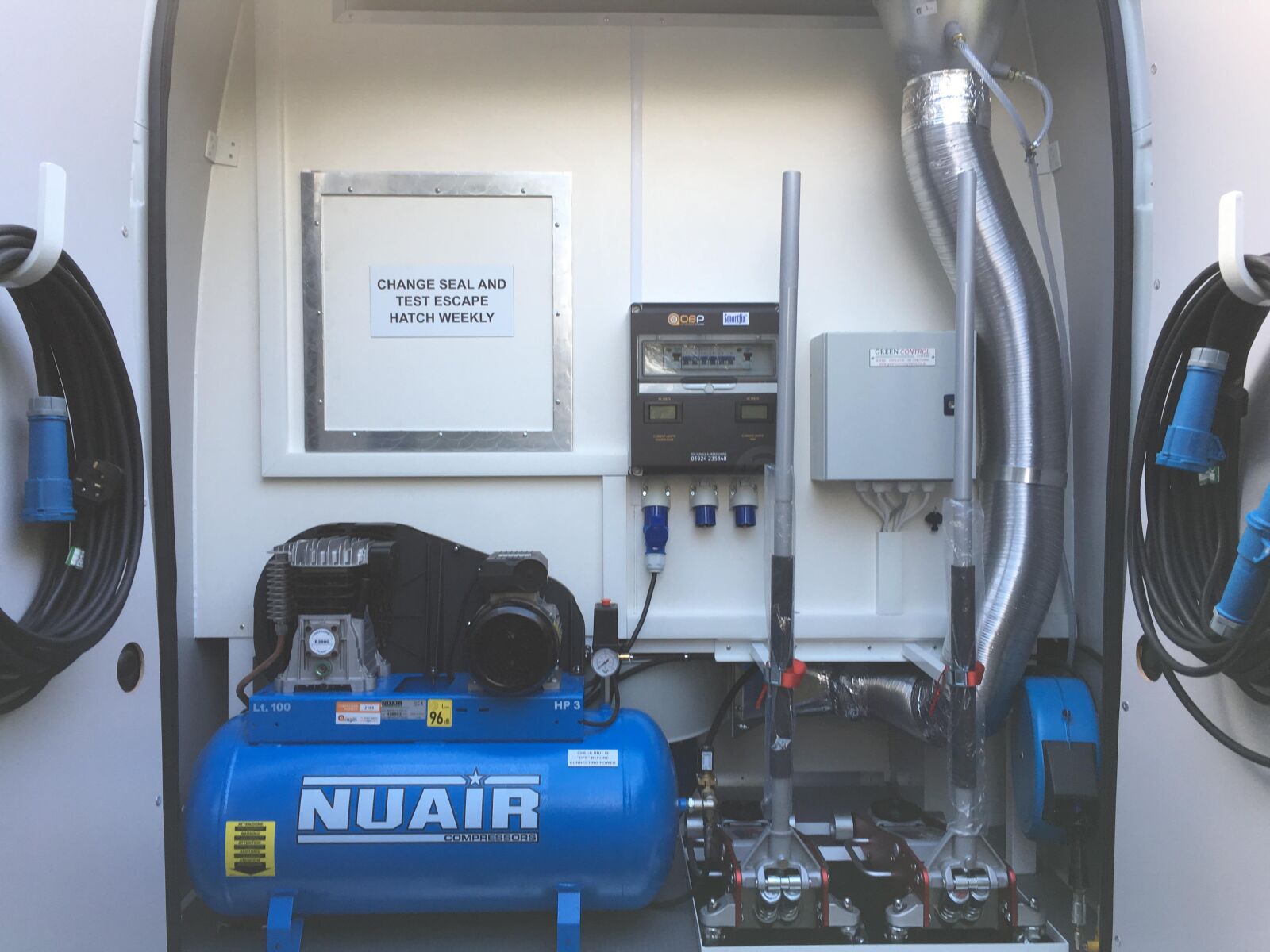 Check out the gallery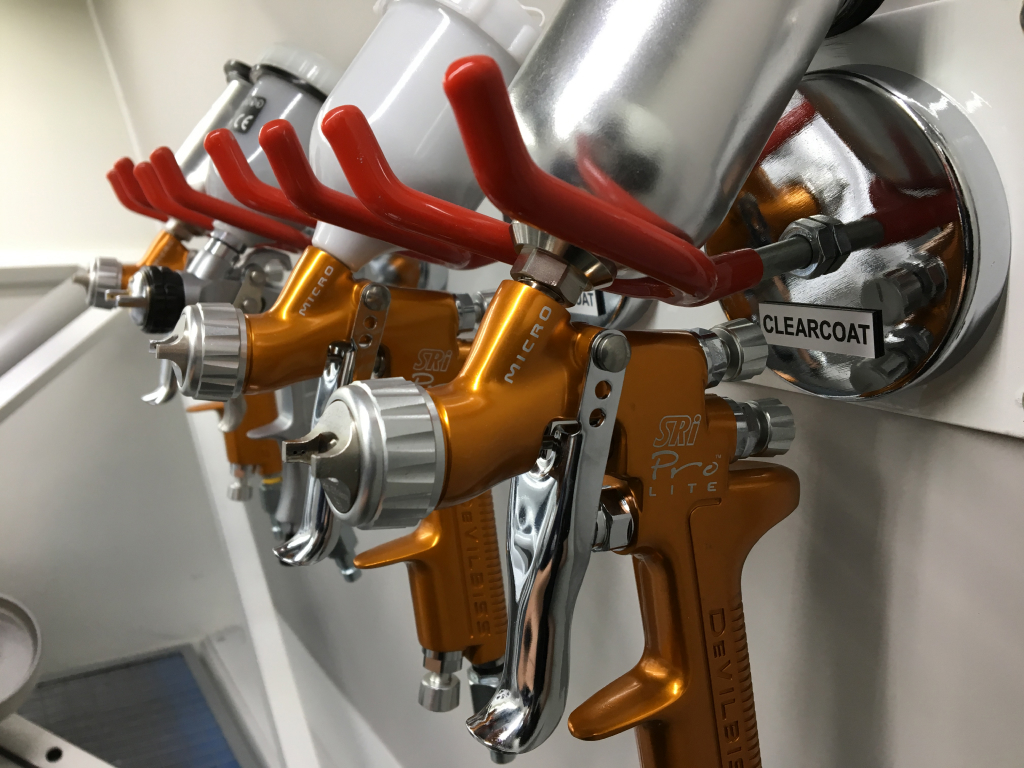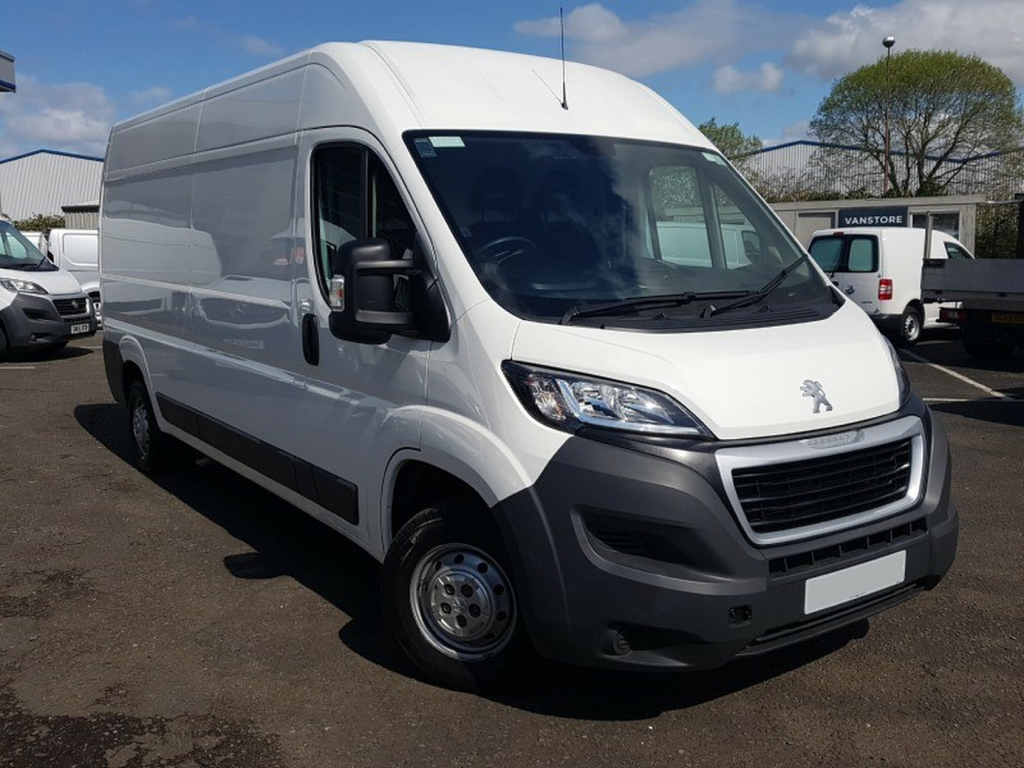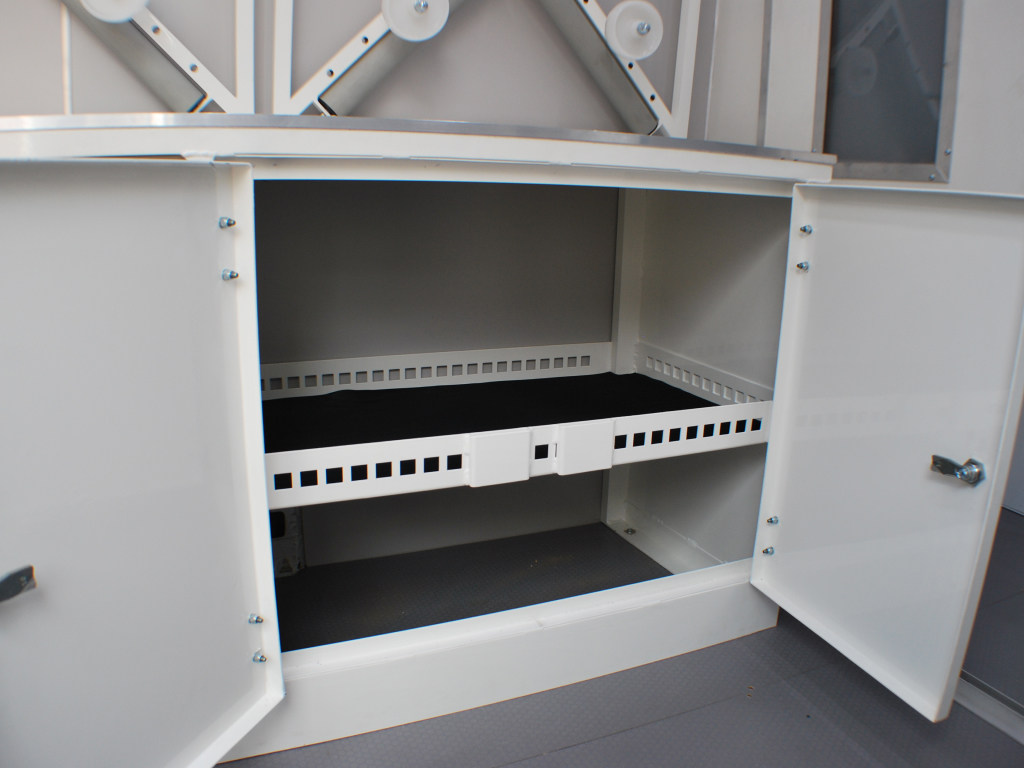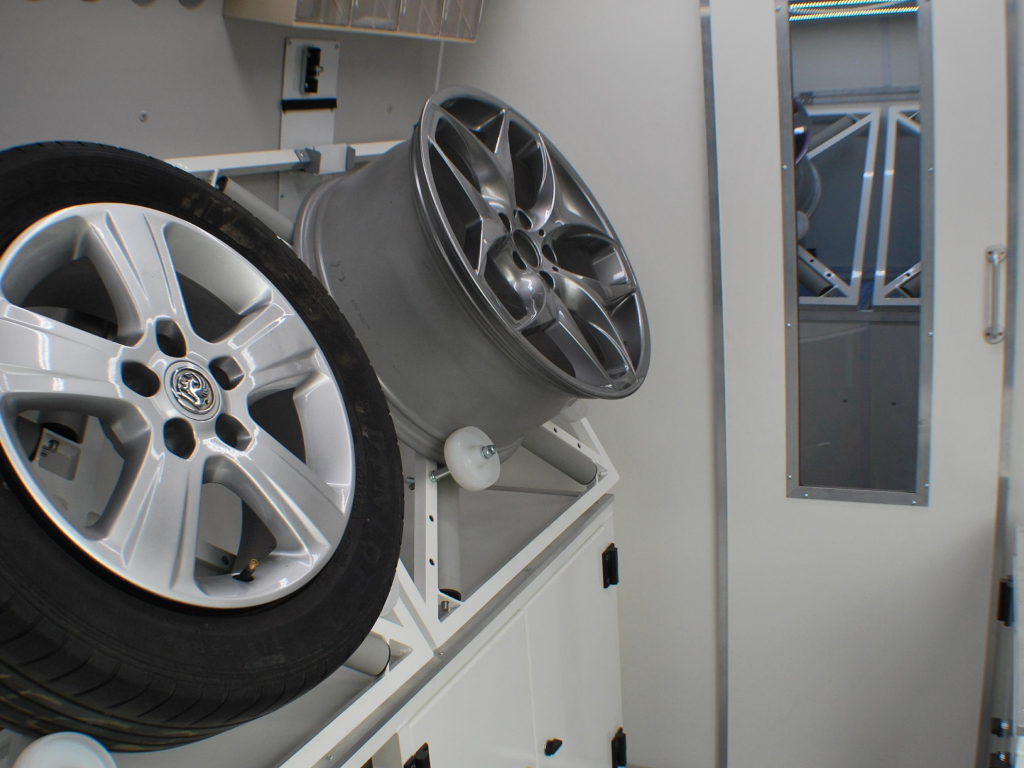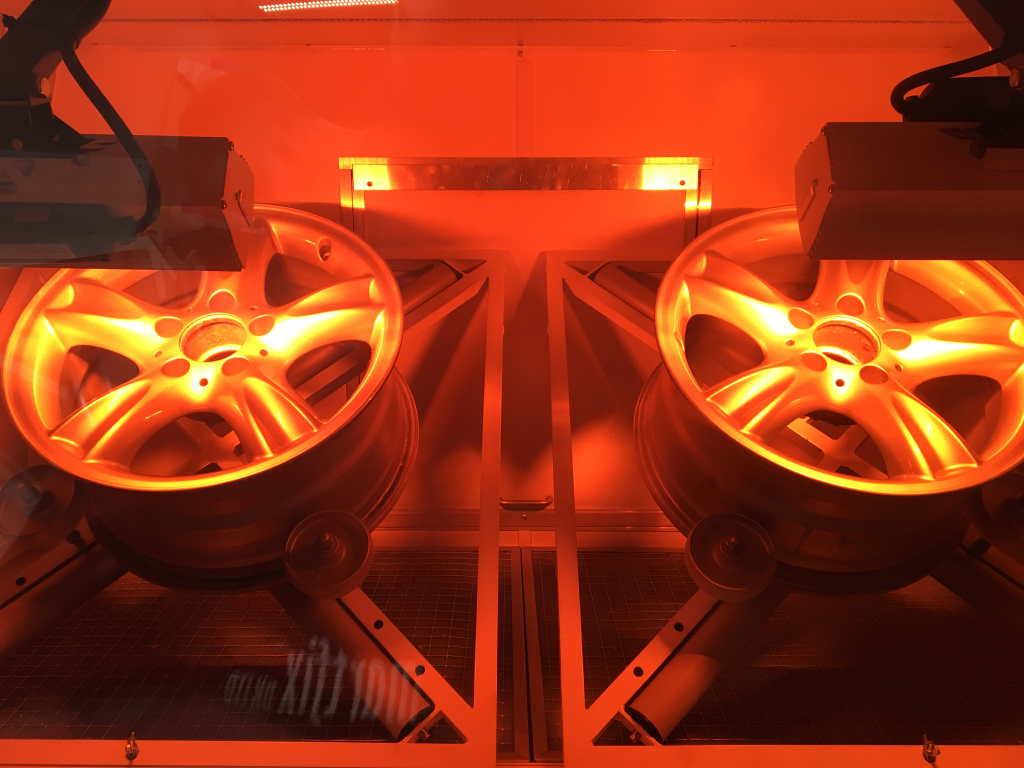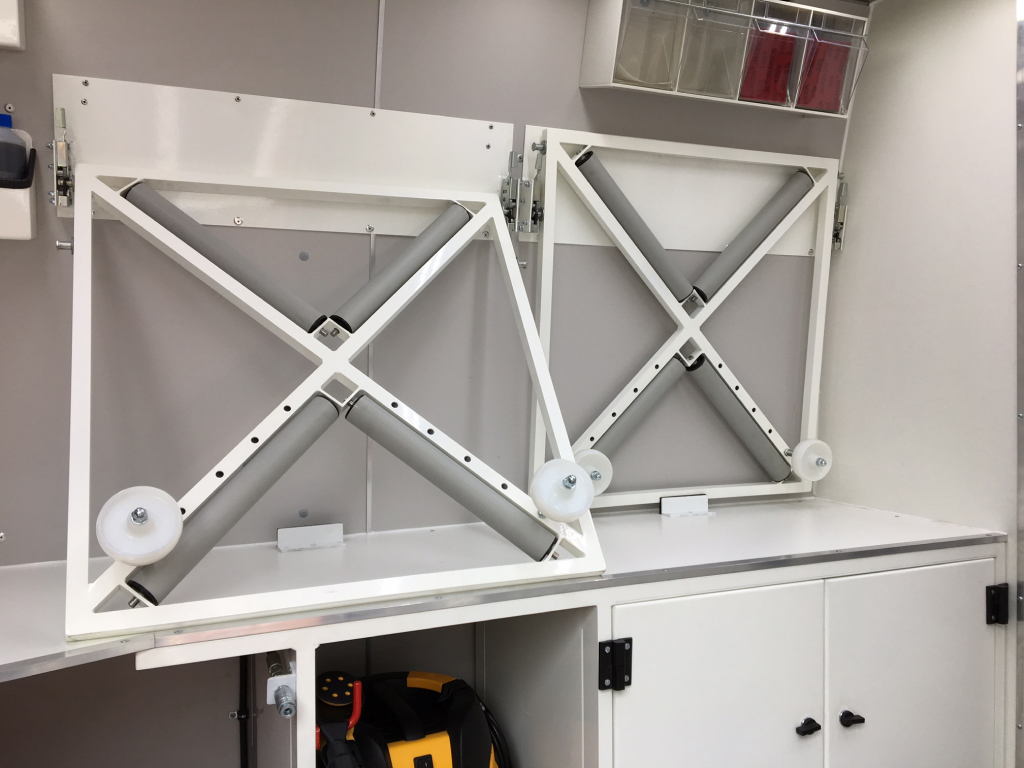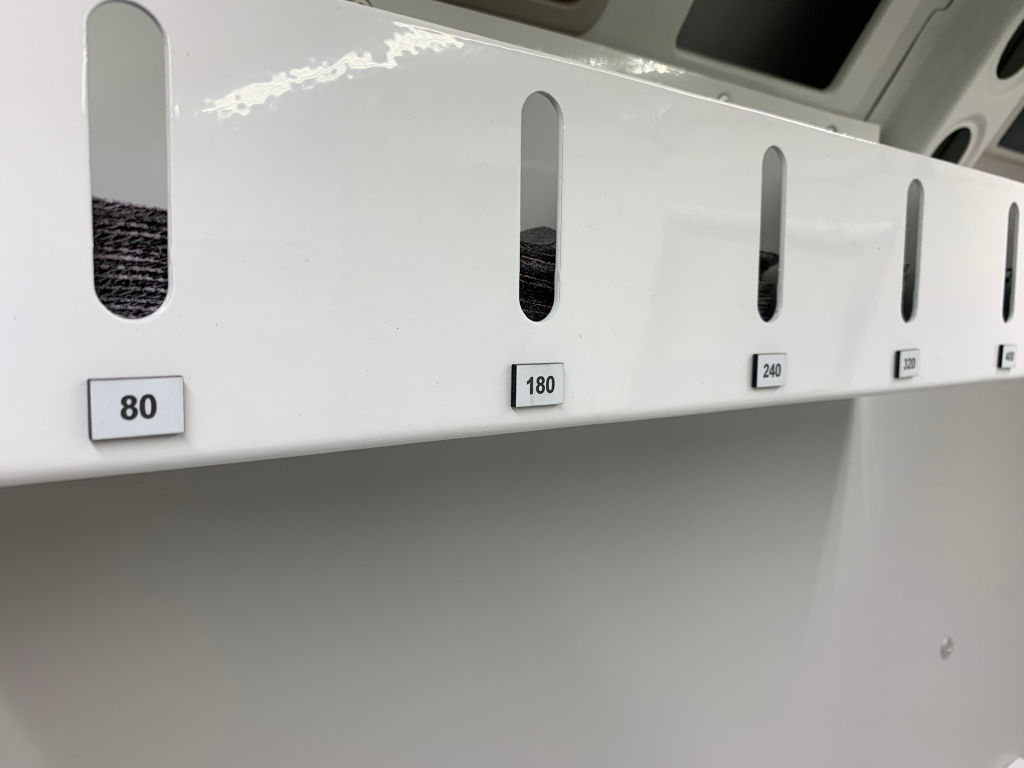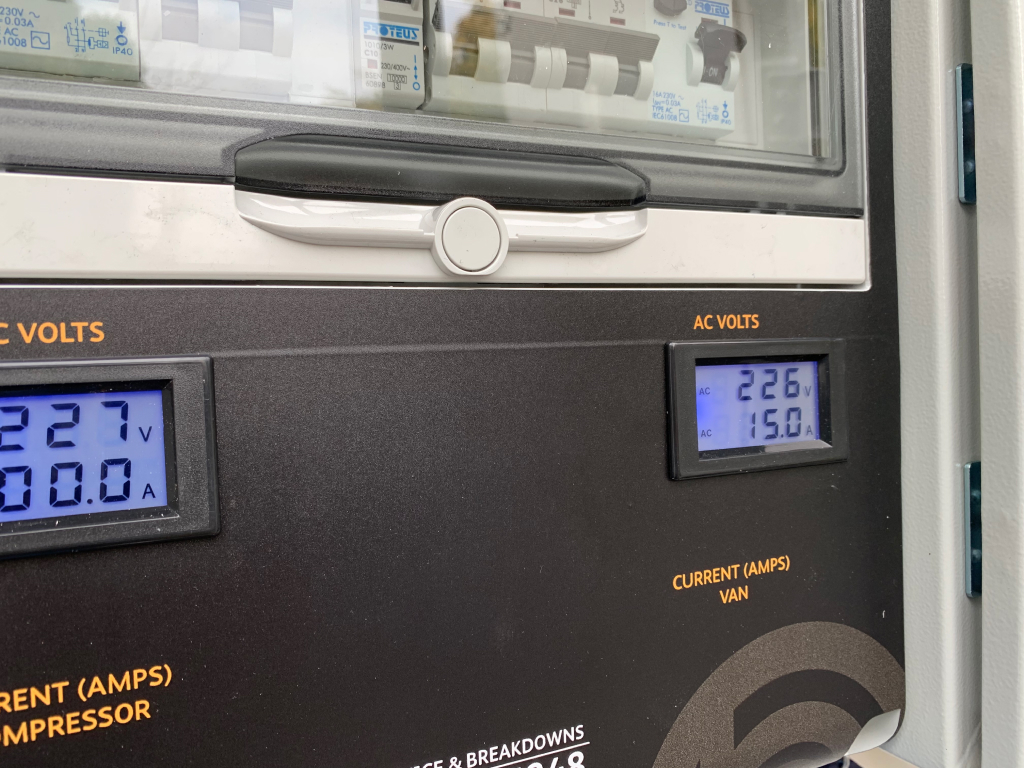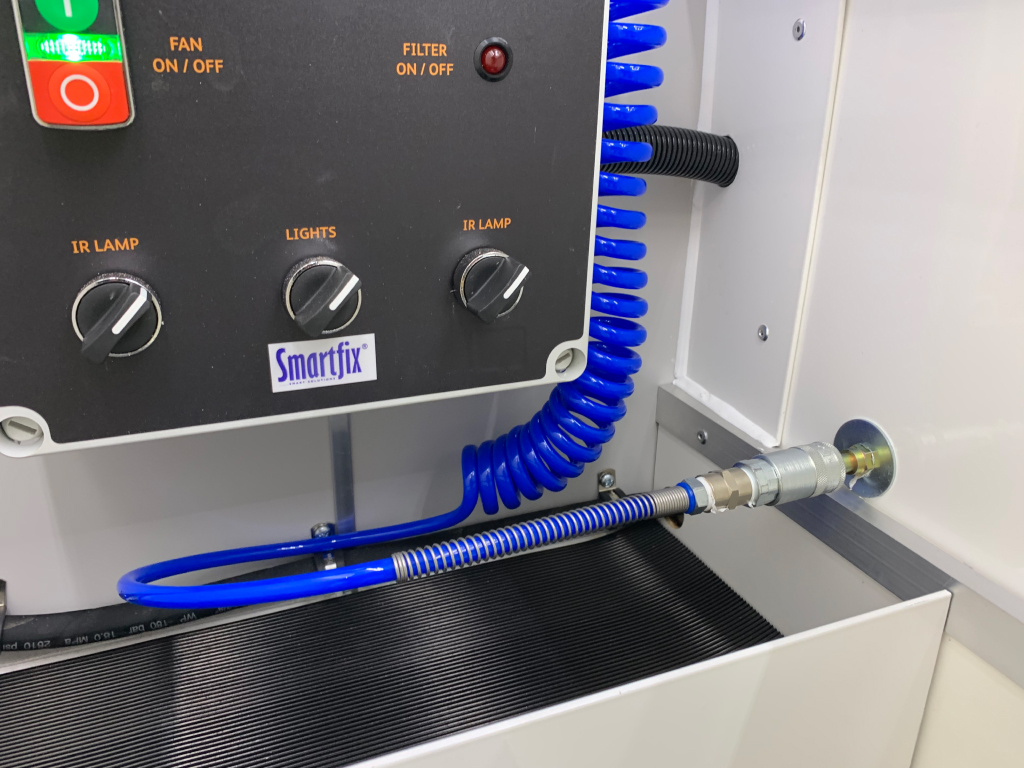 Want to
know more?
Complete the details below and we can provide further details of the SMARTvan