HBC System Wheel Restore
WR-DCM3 Installation
For the highest quality finish, fit out your repair van with the very latest and best technology. At SMARTFIX we have exclusive UK rights to install the Wheel Restore WR-DCM3, the alloy wheel diamond cutting machine from HBC System. This is a market-leading diamond cutting tool that fully automates the wheel repair process for a faster turnaround and unparalleled finish.
Ideal for mobile workshops, the Wheel Restore alloy wheel diamond cutting machine is a light and compact piece of equipment that's easy to install and operate in your repair van. And with advanced noise reduction technology, you can use it anywhere without having to worry about noise restrictions.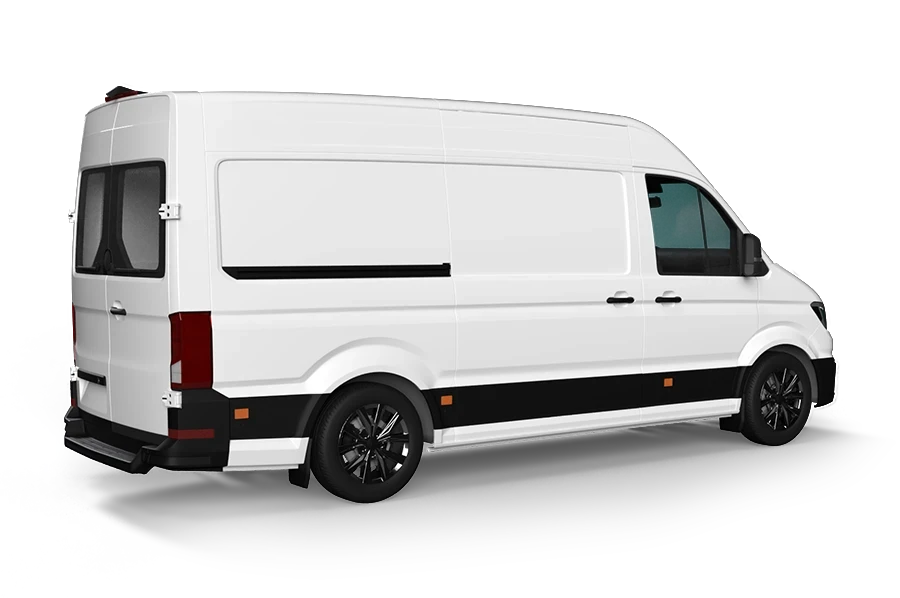 What is an alloy wheel diamond cutting machine?
An alloy wheel diamond cutting machine is a specialist tool that is used to achieve a superior finish on alloy wheels. The diamond cutting process involves removing a thin layer of metal from the wheel's surface using a precision cutting tool with diamond-tipped blades, such as the HBC System Wheel Restore WR-DCM3.
The alloy wheel diamond cutting machine ensures precise control over the cutting process, allowing the operator to achieve consistent results and maintain the desired design pattern. The end result is a unique pattern of fine grooves and facets on the wheel's surface, for a distinctive, high-quality finish.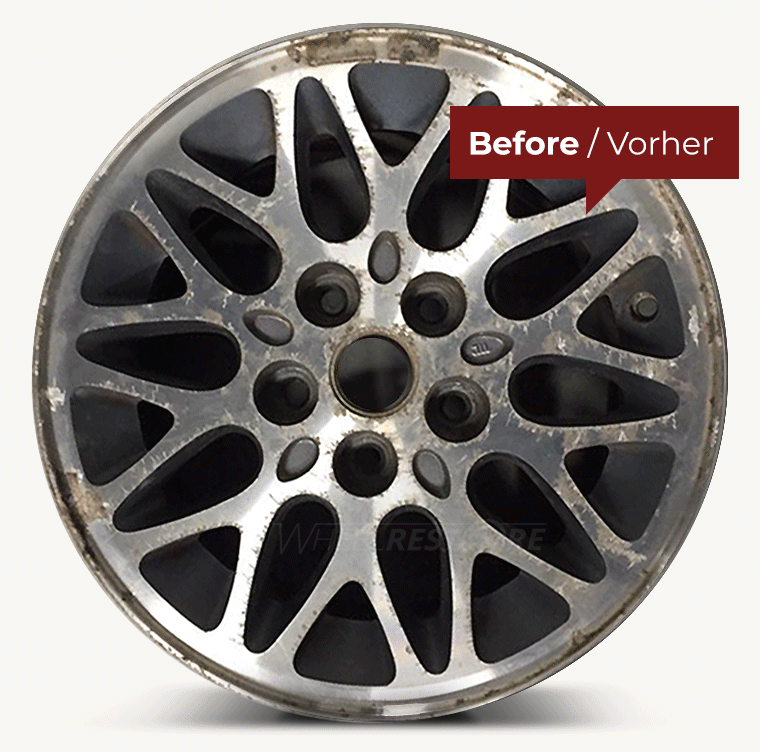 Why choose the WR-DCM3
from HBC System?
Designed with precision in mind, the Wheel Restore WR-DCM3 alloy wheel diamond cutting machine can make repairs to the nearest micrometre while maintaining the structural integrity of the wheel. A fully automated system, the WR-DCM3 from HBC System offers the highest-quality finish and the fastest turnaround time in the business.
And with exclusive rights to install Wheel Restore products in the UK, it's a product that you'll only find in SMARTFIX SMARTvans.
How it works
Wheel Restore technology is driven by cutting-edge software, designed in Denmark by expert engineers. Using a 12" touchscreen panel display, the user can visualise each step of the alloy wheel repair process, specifying their instructions before the machine gets to work. With an interface that is designed exclusively for alloy wheel repair, the software is a specialist tool that gets superior results.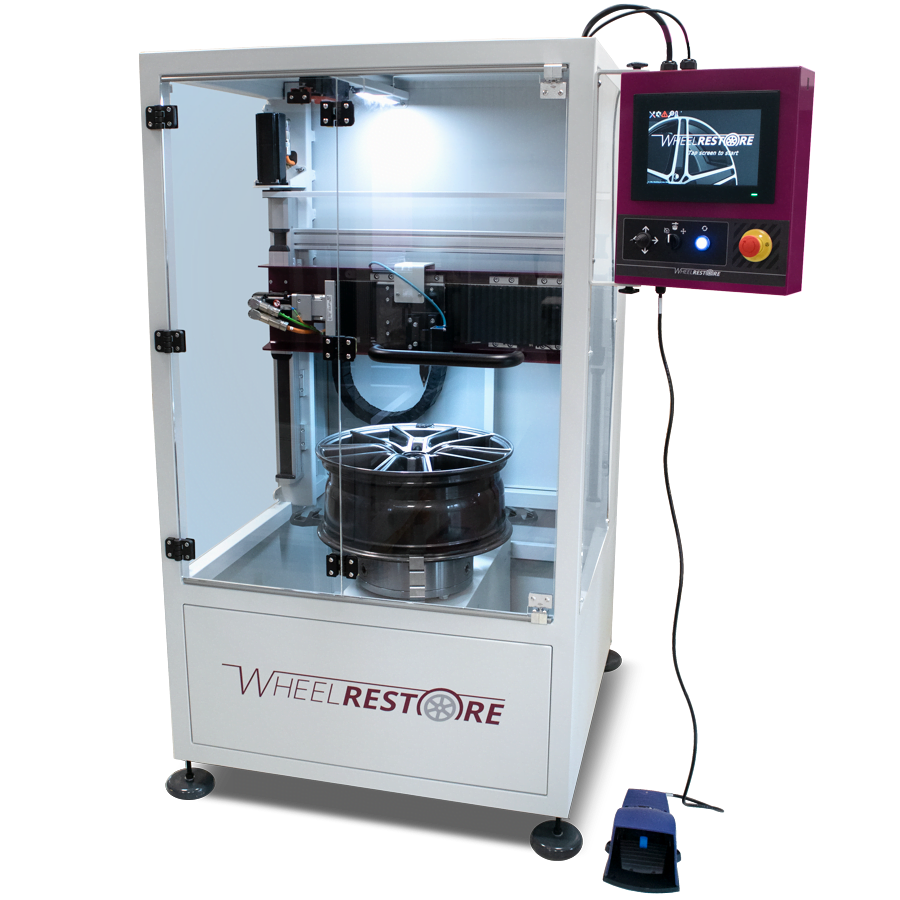 Wheel Restore
WR-DCM3 Features
Predefined settings
Using the WR-DCM3 Wheel restore machines, you can choose from predefined settings for tool cut depth, feed rate and RPM, making the task easier and quicker every time.
Automated repeat cuts
The WR-DCM3 alloy wheel diamond cutting machine can be programmed to make up to 3 cuts without an operator present. So you can focus on other tasks while carrying out diamond cut wheel repair.
Diagnostics screen
Understand what's happening with your alloy wheel repair machine at all times, with a comprehensive diagnostic overview screen for faster troubleshooting.
Auto position functionality
Set up your machine by programming in the distance from the laser to the cutting tool, for faster and higher precision alloy wheel repair.
Repair rims with or without tyres
Unlike other alloy wheel diamond cutting machines, the WR-DCM3 can repair a wheel with or without a tyre - saving you time and making the whole process faster and more efficient.
Integrated app
Document the whole alloy wheel repair process using the Wheel Restore App, available for Apple and Android devices.
FIND OUT
MORE
For more information on alloy wheel diamond cutting machine installation, just get in touch. We'll get you fitted out with Wheel Restore WR-DCM3 equipment - available exclusively from SMARTFIX.