Fully Automatic
Wheel Painting Machine
Get an unparalleled finish with the world's first fully automated wheel painting machine. SMARTFIX are the exclusive UK distributor for the Wheel Restore WRM600, the high-precision, robotic alloy wheel painting machine from HBC System. This efficient, fully enclosed painting machine eliminates waste, sprays to your specifications and produces consistent, superior-quality results every time.
Designed for seamless installation into alloy wheel repair workshops, the WM600 alloy wheel painting machine is the ideal addition to your business. Its ATEX-certified extraction system means that it can be used safely within a confined space, while its compact size allows you enough space for a fully ergonomic workflow.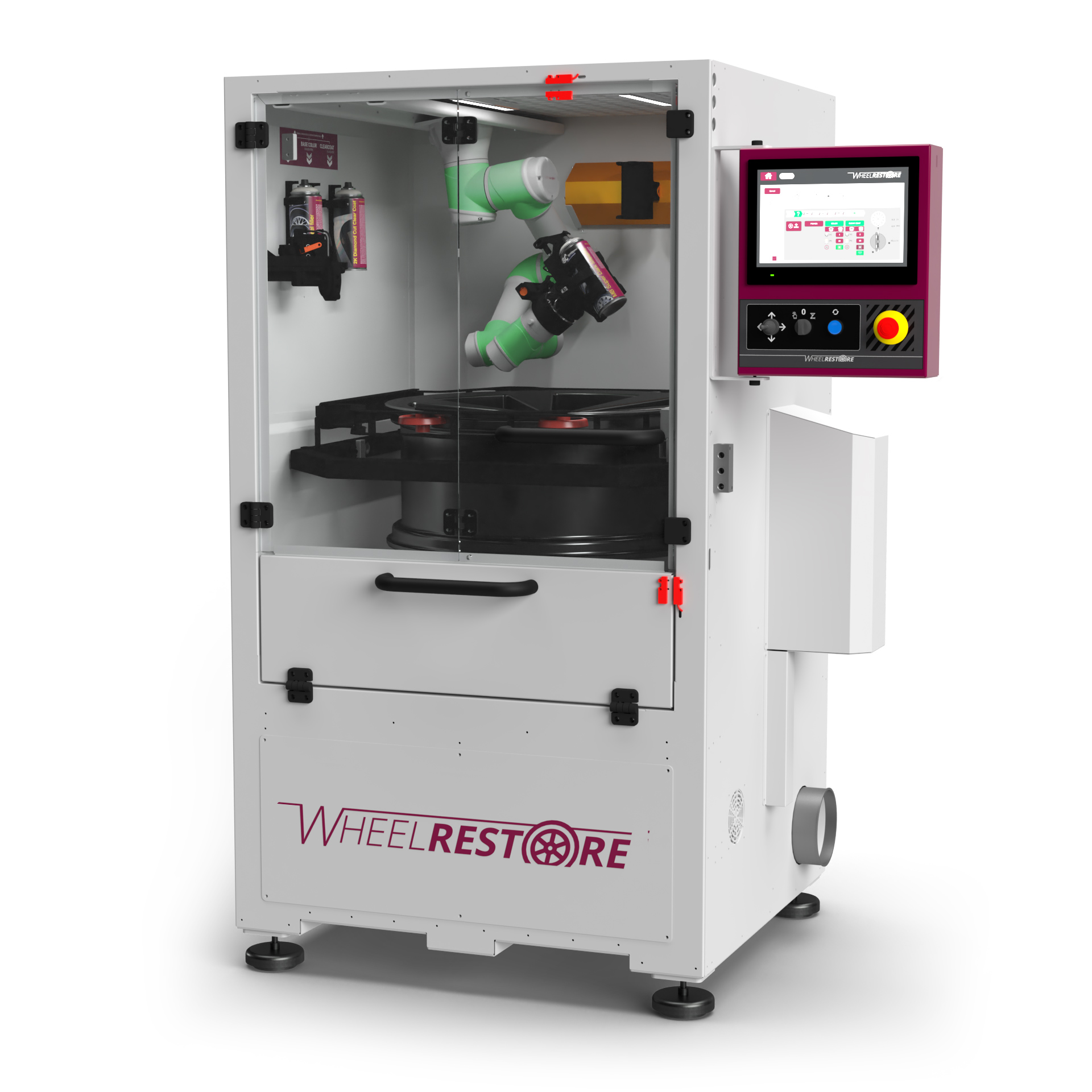 What is an alloy wheel painting machine?
An alloy wheel painting machine is a SMART repair tool for refinishing alloy wheels to the highest standards. It provides a controlled environment for the wheel refinishing process, with a dedicated enclosed space equipped with full ventilation, lighting and fully robotic arm capable of using either a spray gun or aerosol.

The HBC System WM600 painting machine takes the technology one step further. With full automation at every stage of the process, this advanced system will paint both sides of the wheel to your precise specifications, allowing the user full control of the process.
Why choose the WM600 from
HBC System?
The Wheel Restore WM600 is the first fully automated wheel painting machine, revolutionising the process of painting alloy wheels. The result is a flawless finish with the same exact result for each rim, reducing waste and providing optimal paint thickness. The Wheel Restore WM600 alloy wheel painting machine offers a faster, more efficient and reliable solution for professional alloy wheel painting.
How it works
Using a patented dual-sided painting robot, the machine can apply primer, base colour, and clear coat to both sides of the wheel with precision. Just input your desired settings, including the number of layers and drying time. The wheel is securely placed in the machine, which automatically rotates it 360 degrees to ensure a smooth and consistent material application. As the paint is sprayed, the built-in extraction system keeps the airflow clean, preventing overspray and fume pollution. Infrared and ultraviolet lamps then cure the applied layers efficiently.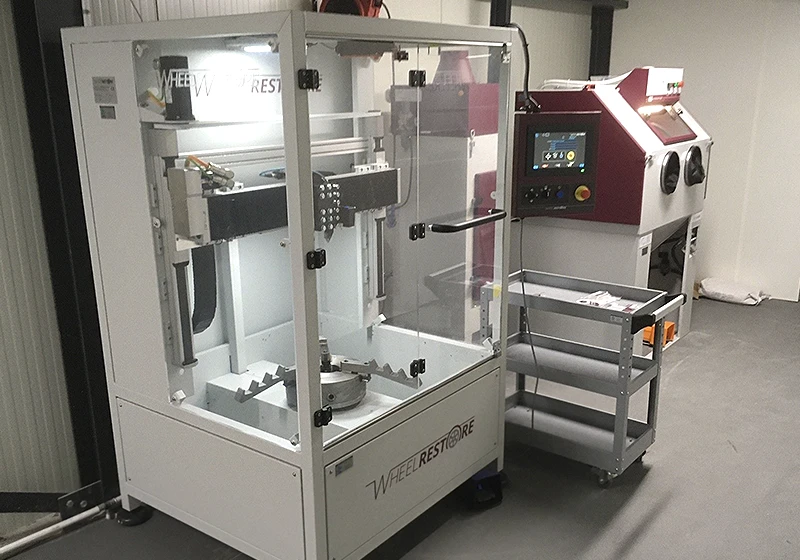 WM600 Alloy Wheel Painting Machine
Features
Automated operation
The world's first fully automatic alloy wheel painting machine.
Safe to use
ATEX-approved extraction system removes paint mist and fumes.
Reduces waste
Cuts paint consumption by up to 50%.
Dual-sided painting
Paint both sides of a wheel, with a spray gun or an aerosol.
Easy operation
Intuitive, user-friendly interface with no special training needed.
Consistent results
Save your settings in the Wheel Library for fast recall of previous jobs.
SPECIFICATIONS
Height: 1790 mm
Width: 998 mm
Length: 998 mm
Power supply: 220 Volt / 16 A
Wheel size: 13"– 22"
Screen: 12" touch panel display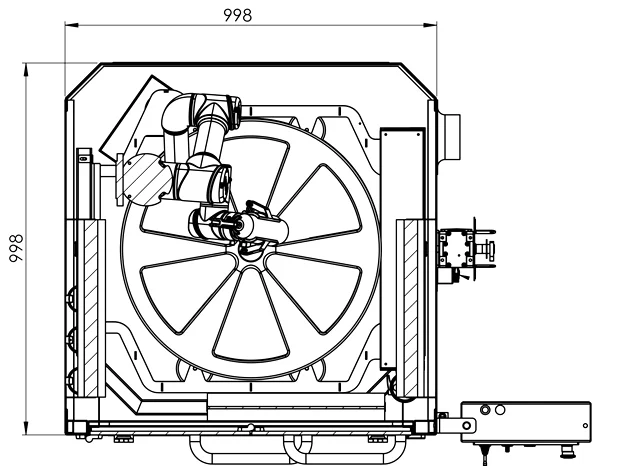 FIND OUT
MORE
For more information about WM600 installation, just contact us. Get the HBC Wheel Restore painting machine fitted, exclusively by SMARTFIX.