WM600
Sand Blaster
Easily remove dirt, paint, corrosion and other contaminants from the surface of the alloy wheels, with this fast and efficient alloy wheel sand blaster from HBC System. SMARTFIX are the exclusive UK Distributor for the Wheel Restore WRM700, a sturdy and compact piece of equipment that will fit seamlessly into wheel repair workshops.

This heavy duty sand blasting cabinet has excellent visibility and is quick and simple to use, allowing you to restore alloy wheels to their original condition.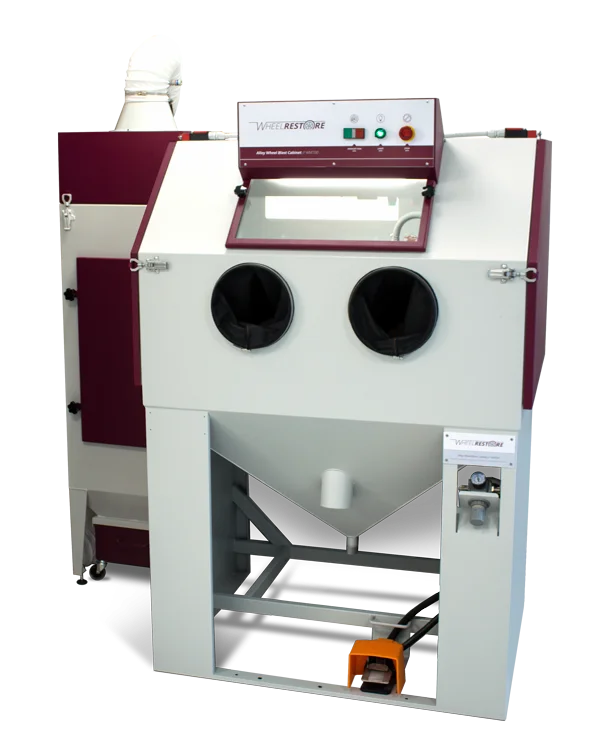 What is an alloy wheel sand blaster?
An alloy wheel sand blaster is a machine used in the automotive repair industry to prepare and strip alloy wheels. Sandblasting alloy wheels is a process that uses a high-pressure stream of abrasive material to either "key" the existing paint allowing the new paint to properly adhere or remove dirt, paint, corrosion, and other contaminants from the surface of the wheel.

Alloy wheel sand blasters typically feature a blasting chamber or cabinet where the wheel is placed, along with an air compressor and a nozzle or gun for directing the abrasive material. The operator can vary the pressure and flow of the abrasive material, allowing for precise and controlled cleaning.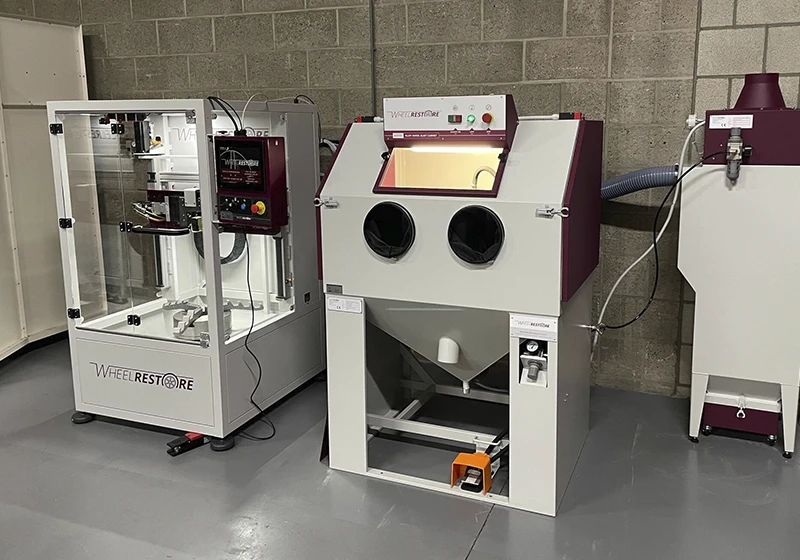 Why choose the Wheel Restore WM700
from HBC System?
The Wheel Restore WM700 alloy wheel sand blaster is a unit that has been specially designed for easy integration into workshops.

The user-friendly equipment has clear viewing angles and LED lights for optimal visibility, and is equipped with a cyclone for dust separation and recycling, together with self-cleaning filters that require minimal maintenance.

With versatile and customisable settings, the WM700 can produce a professional finish every time.
How it works
The WM700 alloy wheel blaster effectively removes old paint, coatings, and corrosion from alloy wheels, providing a clean surface for refinishing or repair. It utilises compressed air to propel abrasive materials at high speeds for efficient cleaning and preparation. The machine prepares alloy wheels for subsequent repair or refinishing processes, ensuring a smooth and ready-to-treat surface.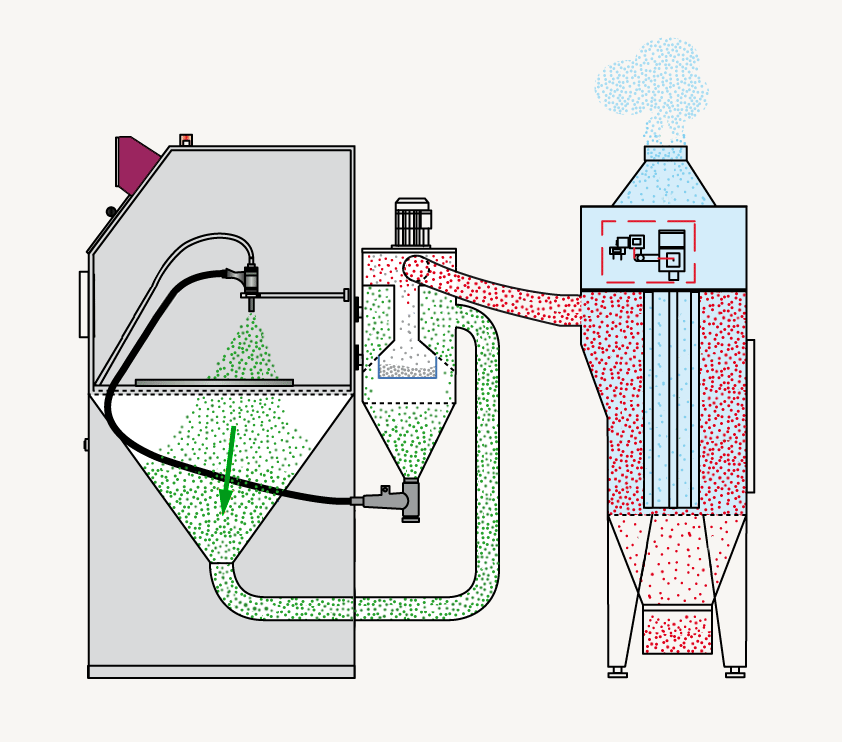 WM700 Alloy Wheel Sand Blaster
Features
Fully Customisable
Adjustable pressure and nozzle options for customised cleaning performance.
Versatile Application
Suitable for use with a variety of alloy wheel sizes and designs.
Precision Cleaning
Enables targeted cleaning while preserving the underlying alloy material.
Efficient Operation
Saves time and effort compared to manual methods.
Self-Cleaning Filters
Automatically detects clogging, and cleans with powerful jets of compressed air.
Easy to Install
The compact size of the WM700 makes it ideal for all workshops.
SPECIFICATIONS
Alloy Wheel Blast Cabinet

Cabinet Dimensions (H×W×L): 750×1100×850mm
External Dimensions (H×W×L): 1800×1150×1300mm
Rotating Table: Ø mm 700
Motor-Driven Exhaust Fan: 0.75 HP
Compressed Air Consumption: 780 lt/1' – 6 atm
Power Supply: 220 – 380 V - 3-Phase 50 Hz

Filtration – Dust Collector
External Dimensions (H×W×L): 1890×620×640mm
Filtering surface: 3m2
Cartridge: 1 Polyester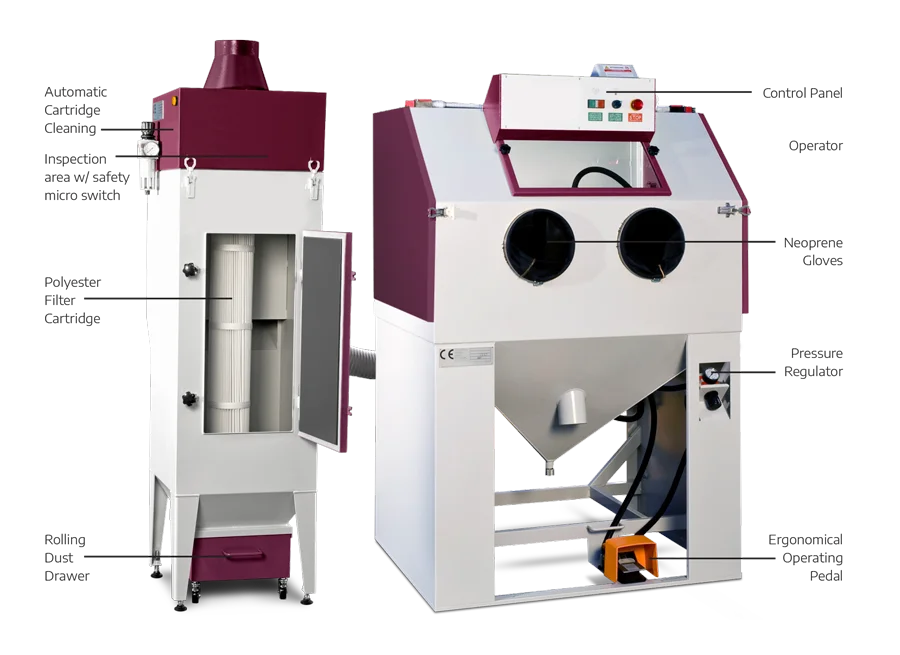 FIND OUT
MORE
For more information about WM700 alloy wheel sand blaster installation, just get in touch. Get the HBC Wheel Restore blaster fitted, exclusively by SMARTFIX.