Van Installation
Spraybooths
For customers looking to offer a mobile alloy wheel repair service, a smart repair Spraybooth inside the van provides improved quality of the repair finish while also helping with compliance of Health & Safety obligations.
Give Yourself
Space
For businesses specialising in mobile alloy wheel repair, a full width Spraybooth provides increased productivity. For larger vans, this can also be enclosed into a fully segregated room creating the ideal environment for professional, high quality repairs.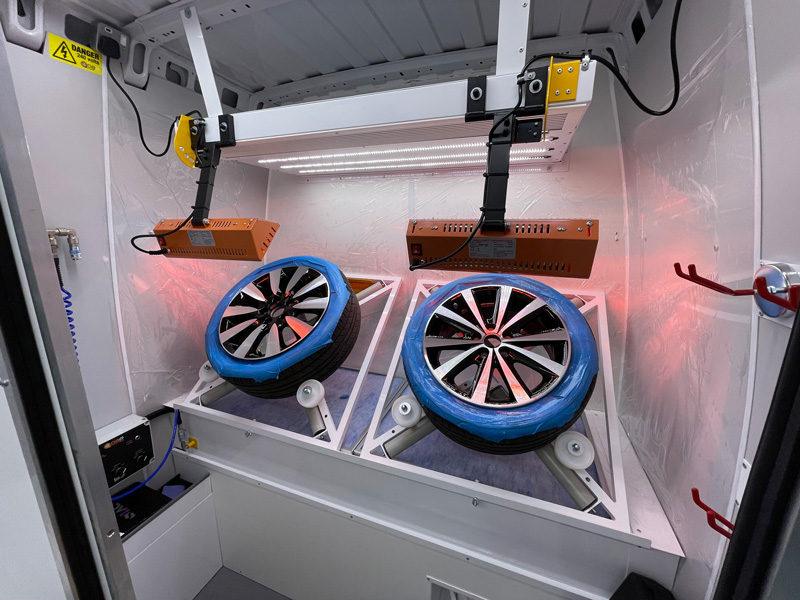 Roof
Vent
To aid compliance with HSE guidance SMARTFIX developed a unique system for venting the Spraybooth exhaust through the roof of the van. This innovative system prevents the need for an 'exclusion zone' to be physically created around the van – something that can often be very difficult to achieve at busy car dealership sites.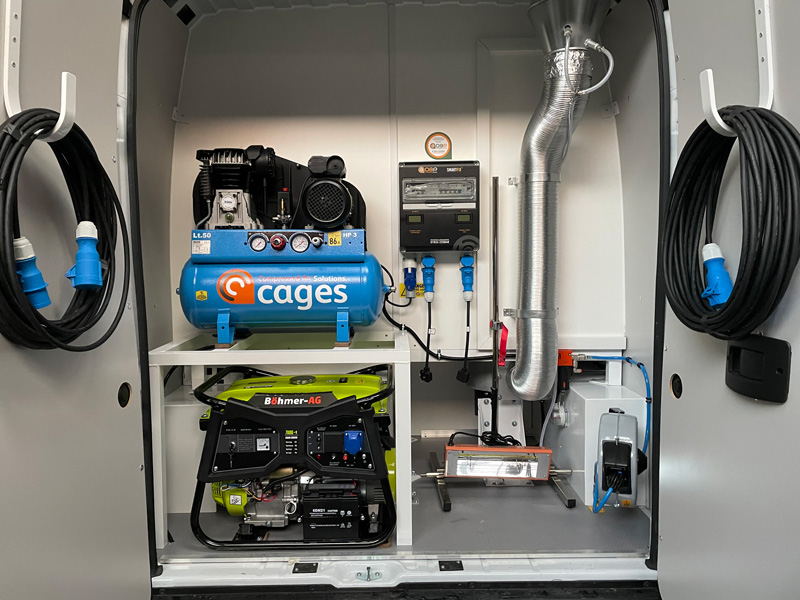 Other features
Filter monitoring with visual indicator when they need replacing
Patented laminar airflow curtain
Adjustable infra red heat lamp for curing
Run on safety timer for clearance of spray fumes
3 stage filtration
Adjustable alloy wheel support frames
Free Standing
Spraybooths
Our SMARTsukker and SMARTbooth units are used by a wide variety of industries for applications ranging from UV coating electronics components to spraying F1 car prototypes. Very simple to use and requiring little or no installation, they provide an instant solution to controlling paint spray fumes in both workshop and mobile environments.
SMARTsukker
The SMARTSUKKER is manufactured in the UK and specifically designed by Smartfix as the ideal portable spray booth for paint spraying small parts and alloy wheels.

Unlike other alloy wheel spray booths for sale, it's compact size will fit into small workshops and can also be installed into most high roof vans for mobile use.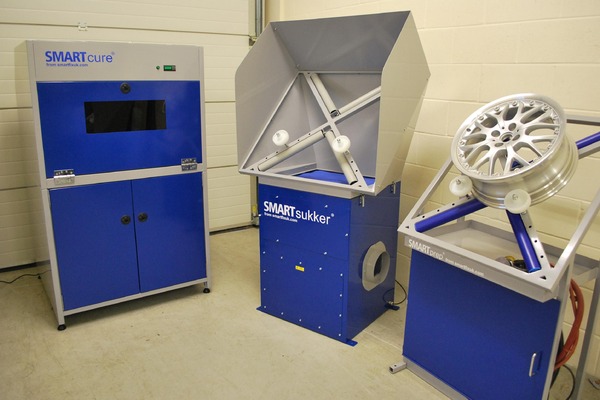 SMARTbooth
The SMARTbooth is manufactured in the UK and specifically designed by Smartfix as a freestanding plug & go mini spray booth - ideal for alloy wheel repairs or the refinishing of any small items & components.

For most applications, the SMARTbooth does not require ducting to atmosphere. Independent testing demonstrated that the SMARTbooth controls hazardous substances to well below acceptable levels including isocyanates found in many 2 pack clearcoats.