Starting your own business is exciting, but it comes with a big to-do list. Luckily, we've prepared a quick guide to make it easier. It's got everything you need to get established with your alloy wheel repair business, so you'll be pulling in the profits in no time. Need some advice on getting started? Check out our top tips on how to start an alloy wheel repair business.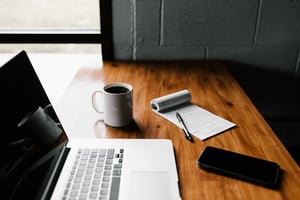 Decide on the type of alloy wheel business you want
It's a great time to join the alloy wheel repair market, which grew by 16.9% in the past year. Thanks to fewer people buying new cars, there's a rise in the number of motorists looking to refurbish their older or second-hand vehicles.
Before you begin your research, start off by identifying whether you want to be a mobile alloy wheel repair business or have your own physical store, garage or workshop. The types of services you can offer will very much depend on the equipment you have access to; are you able to offer diamond alloy wheel repair services or have the tools for painting and repairing scuffs instead?
With more and more people now working from home, there has been a shift towards mobile alloy wheel repair services. There is definitely an opportunity for you to start making money from this growing industry.
Do some market research
As soon as you've worked out what type of alloy wheel business you would like to set up, it's time to do some market research. However, the market will vary from area to area. Before you start reaching out to potential customers, it's good to know a bit about who they are and what makes them tick. Find out:
Who are your competitors? Are there other companies offering the same type of service in your local area? Is there a gap in the market?

Who's in your target audience? It's likely they will be car owners; is there anything else you know about them? Perhaps they live in a particular area or do a certain job.

What makes them tick? You might live in an area where price is the most important consideration. Or you might be targeting clients who really value a fast and reliable service so they can get back on the road ASAP.
Come up with a great name
It's one of the best bits of starting your own business: you get to come up with a company name. You want it to be snappy and easy to spell, and something that trips off the tongue when you answer the phone or talk about your business.
Convey what you do. Great business names can reveal the essence of the company in just a few words. For example, if your unique selling point is super-quick service, you could think about names that convey speed.

Make it original. You don't want people confusing you with another company, so before you get your branded stationery printed up, it's best to do a quick search to see if anyone has already come up with the same idea.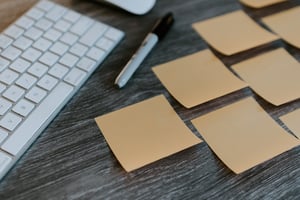 Register your website domain
Now you've decided on your name, it's time to get online. Registering your website domain is like "bagsying" a web address so nobody else can use it. So even if you're not quite ready to build your own website just yet, it's a good idea to take this first step.
Visit a domain name registrar such as Nominet.

Find out what's available - you may need to get creative if your first choice is already taken.

Try reading the URL out loud - is it easy to understand and spell? Would people find your website if they heard its name on the radio?
Get a Google Business Profile
Google is the Number 1 choice for 92% of internet users looking to find something online. So a Google Business profile is essential to get you noticed. It's a free listing that includes basic information about your business, including your contact details, and customer reviews.
A Google Business Profile is also great for local searches and triggers important trust signals for potential customers. Setting up this profile can:
Tell your customer that you sell what they are searching for.

Verify that you are a legitimate business.

Provide social proof in the form of reviews - customers can see what previous customers think of your alloy wheel repair business.

Tell customers where you are located and how they can get in touch with you.

Appear in the top search results more easily.
Set up social media accounts
Some people prefer to interact with businesses through their social media accounts. So it's important that you have a presence on the biggest social media platforms. Instagram and Facebook are great for connecting with customers, while LinkedIn is a professional networking platform that can help you to network with useful contacts and get your business known.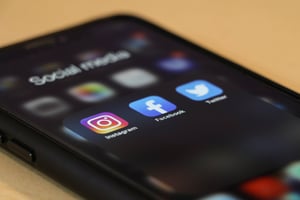 Make your business irresistible
People are creatures of habit. So how will you convince them to give your business a try? Consider how much it costs for alloy wheel repair; customers are always looking for great value for money. Special offers such as "buy one get one free" or loyalty schemes can tempt new customers in and keep them coming back.
Get kitted out with high-quality equipment
Here at SMARTFIX, we're fully geared up to support your alloy wheel repair business. It's what we do best. We have business packages available for every venture, whether you're running a workshop or a smart repair van. And that's not all: our bespoke alloy wheel training, equipment and setups will ensure that you have all the skills and tools you need to to deliver first-class service whilst meeting your business' needs.
For more information, contact us here at SMARTFIX for all you need on how to start an alloy wheel repair business of your own today.