At SMARTFIX, you can count on us to provide cutting-edge SMART repair solutions for your business. And we are excited to announce that our range of top-quality products has just got bigger and more sophisticated.
We have partnered with HBC System, a company known for its expertise in wheel restoration, to act as the official UK reseller of HBC products. This partnership is set to revolutionise the automotive industry within the UK, offering customers an all-in-one solution for their SMART repair and maintenance needs.
About HBC System
Operating in over 80 countries across the globe, HBC System is a market leading SMART repair company, with a range of groundbreaking products and systems. The company, based in Denmark, boasts a variety of tools and repair techniques for alloy wheel refurbishment, paintwork spot repairs and more.
From alloy wheel repair systems to paint spray booths and other innovative products and systems, HBC System leads the way in professional, high-quality SMART repair. The company uses automation and other cutting-edge technology, enabling you to achieve unparalleled quality in the fastest turnaround times possible.
Live HBC System demonstrations at
Automechanika
Back in June, we at SMARTFIX had the opportunity to showcase our HBC System products in action at Automechanika, the world's leading automotive trade fair. With live demos of the WR-DCM3 Wheel Restore system, delegates had the chance to get up close and personal with the equipment and discover all the innovative features that make it a market-leading alloy wheel repair system.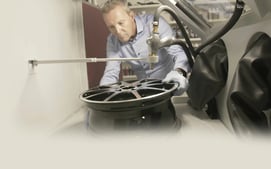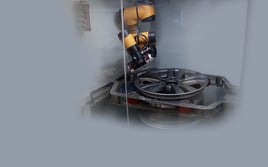 HBC SMART repair products available exclusively from SMARTFIX
In the fast-paced world of automotive technology, innovation is the key to staying ahead. We are proud to offer a range of high quality HBC System SMART repair products in our SMARTvans, incorporating the latest innovations in specialist wheel repair.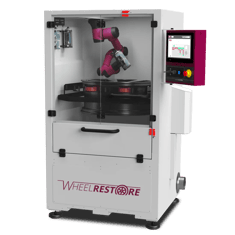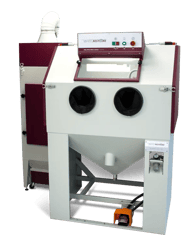 Our HBC Wheel Restore products include:
HBC System Wheel Restore WR-DCM3
This market-leading alloy wheel diamond cutting machine will help you to achieve a superior finish on diamond-cut alloy wheel repairs. With high-precision technology, the WR-DCM3 can repair to the nearest micrometre.
HBC System Wheel Restore WM600
A fully automated alloy wheel spray booth designed to paint, extract and cure alloy wheels for a superior finish. This highly efficient, intelligent system can reduce paint consumption by up to 50%.
HBC System Wheel Restore WM700
A professional cabinet for sandblasting alloy wheels, designed specifically for SMART wheel repair vans and workshops. With automatic filtration and clear visibility, the WM700 can be fitted seamlessly into your SMARTvan or workshop.
HBC System Wheel Restore WM350
This cutting-edge wheel straightening machine is an essential component of any wheel repair workshop, restoring warped wheels in just 30 minutes. Save money by eliminating the need for expensive wheel replacements.
Contact SMARTFIX: your exclusive UK HBC System reseller
Want to know more? We'll be happy to help you with any questions you may have about our exclusive range of HBC System SMART repair products.